German Energy Group is a joint venture between three established solar players.
The first partner is the Graess Group from Germany with a portfolio of realized projects of 1 gigawatt of installed capacity across Europe and Asia. Additionally, Graess Group has completed 7.5 gigawatts of engineered projects in the last 18 years. The founder, Mr Harald Graess, has extensive knowledge in technical designing, construction, operation and maintenance procedures for various Solar park configurations.
The second partner is Sustainable Energy Services International out of New Zealand and USA. The founder, Anthony Woods, is an industrial engineer with experience in Afghanistan, Pakistan, Iraq, Solomon Islands, Malawi, Mozambique and other countries. He is a hands-on engineer with a lot of experience in logistics,  installation, and construction of solar, small hydro, and wind projects.
The third partner is SAT Sun and Alternative Technology Ltd out of the UK. A solar rooftop specialist who expanded into large scale solar project developments in the UK and abroad. Mihajlo Raljic, the founder of SAT, is well-established as one of the leading financing specialists for large scale solar projects.
These three partners have worked continuously on the Uzbekistan Solar Project since it's initial inception as a tender in 2014 for a 100 megawatt site in Samarkand.
The current focus of German Energy Group is on renewable energy projects and other energy related activities.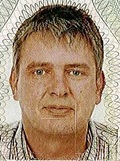 Harald Graess
Founder and Managing Director of the German solar EPC company Graess Solartechnik
Has installed over 1,000 MW of PV, mainly in Europe. Mr Graess has seen his company move towards strategic alliances necessary to grow into new markets and secure the commercial muscle of major European manufacturers.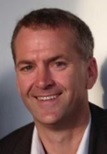 Anthony Woods
Engineer and CEO
A New Zealander with qualifications from Massey University in engineering, business and international development. Mr Woods has owned and managed a solar energy company for 25 years in the Pacific and South Asian markets. Mr Woods is the CEO of the German Energy Group.
Link: SESI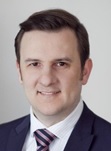 Mihajlo Raljic
Engineer and CFO
A seasoned engineer holds an engineering degree and a master of business and engineering from the Kelly School of Business, University of Kitakyshu and Steinbeis University. He worked as a senior advisor and finance specialist to the board of directors of BASF, and is now a Managing Director of German Energy Group.
Graeme Brown
Investment Analyst
Former Joint CEO of Asian Plantations Ltd, APL on the AIM of the London Stock Exchange. Graeme Brown cofounded and managed the Company until 2014 . He also founded Keresa Mills Sdn Bhd which was a pioneer in the implementation of advanced vertical sterilizer milling technology for FFB processing. He graduated from Otago University in New Zealand.