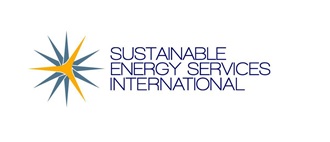 Issued on behalf of the German Energy Group – Tashkent
The Developer, German Energy Group Ltd has announced it has reached a successful conclusion with the Government of Uzbekistan and state-owned power utility Uzbekenergo on discussions for the construction of multiple large-scale Photovoltaic (PV) projects, which will generate up to two gigawatts (2,000 MW) of energy.  The project management services will be provided by Sustainable Energy Services International Ltd and site engineering services provided by the German Energy Group.
The company has identified and secured a number of regional sites for the solar projects, located in otherwise non-productive land in Southern Uzbekistan considered ideal for solar power generation. Sites are located in Samarkand, Surkhandarya, Kashkadarya, Bukhara and Navoi.
The first phase of the solar projects will commence in early 2019. The projects will bring in an estimated US$2.3bn in foreign direct investment into Uzbekistan over their 30-year lifespan.   In addition the company will invest in training and capacity building for local skilled tradespeople and engineers.
German Energy Group co-founder and Managing Director Anthony Woods says the initiative will make a significant contribution to Uzbekistan's energy mix and assist to generate valuable income for the country through exports of power to regional neighbours.
This is the latest in a series of forward looking initiatives by the Uzbekistan Government with the aim of reducing the country's reliance on gas generated power and ultimately generating more than 20% of its energy needs from renewable resources, including solar, by 2031.  The German Energy Group initiative is referenced in Presidential Decree 3874.
About The German Energy Group
The German Energy Group combines the expertise of New Zealand based Sustainable Energy Services International (SESI) and Graess Group of Germany.  Active in Uzbekistan since 2014 the company brings more than 30 years of experience and expertise in renewable energy project development, engineering, construction and operations to its projects.
The German Energy Group and SESI have the support of a number of international entities, including equipment and finance companies. It has also teamed up with a local Uzbekistan Construction consortium.
-----------------------
Media enquiries to: German Energy Group Ltd, press@germanenergygroup.de, Tashkent City, Uzbekistan